UPDATE: Bethesda informed on their Twitter that they reached more than $20k in donation. That means Quake II and Quake III will be soon available FREE on Bethesda Launcher. Source: Bethesda Twitter (1 / 2)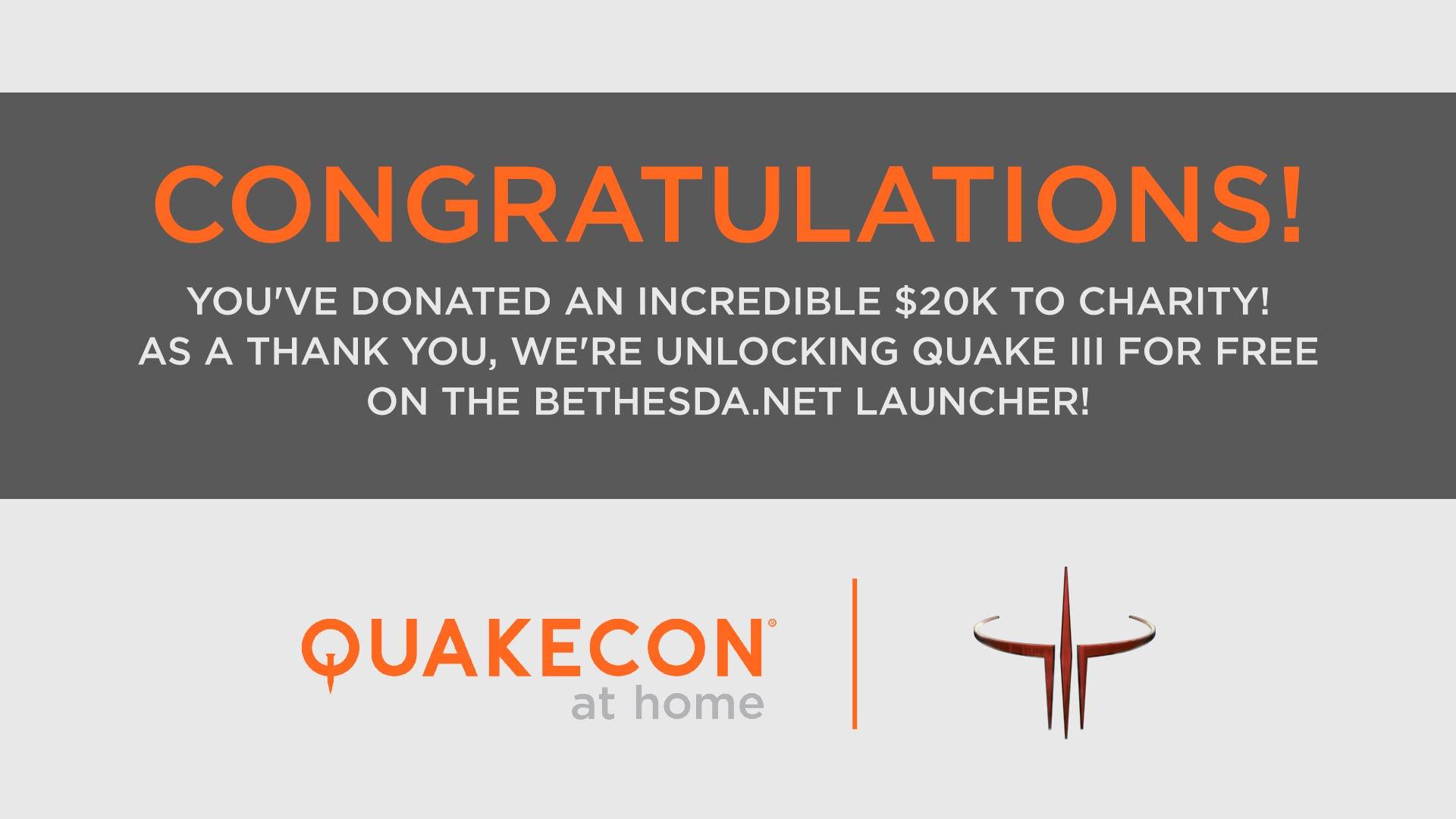 To get a FREE copy of the first QUAKE game, you need to:
Login to the Bethesda Launcher during QuakeCon at Home event
The game will be automatically added to your Bethesda Launcher library. You can download Bethesda Launcher here. Enjoy!
Source: Official Bethesda.net website.